Pool Table Installations in Asheville
We offer professional pool table installations in Asheville and the surrounding areas. The SOLO® Pool Table Installers of Asheville have been servicing the area for years and we have plenty of experience which allows us to deliver a professional service for any type of billiard table service.
Pool table installations are a very meticulous task and should only be carried out by specialists. This ensures you will get the most enjoyment out of your table. Contact us via a phone call or send us an email to get your free quote and schedule your service!
Professional pool table setup with perfect level, Guaranteed!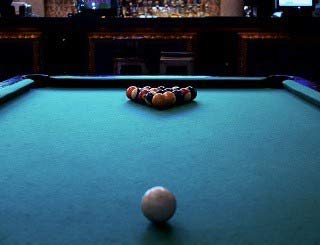 Proper leveling of your billiard table is what will allow for optimum playing experience. In order to achieve this, we always use the right tools and expert techniques that we have learned over the years.
There are technicians out there that claim to be professionals, but yet do not have the appropriate tools to accurately level your pool table.
This in itself is a red flag, the reason is that everyone knows that a pool table setup with exact leveling is the job of an experienced billiard table installer.
One of the specialty tools we will use to accomplish your pool table setup is a machinist level. This tool meets precision measuring and performance requirements of national and international standards.
We take pride in the quality of our workmanship, and we warrant the pool table setup and leveling with a written service guarantee.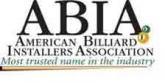 This document is backed by the American Billiard Installers Association, the only national organization that is raising up the standards in the billiards service industry.
Are you still looking for a pool table? If so, we have you covered. Simply check out classifieds section to browse local pool tables for sale, which are posted mostly by customers in the area.
Replace the felt during your pool table setup
Give your pool table a brand new look!
Taking care of your pool table refelting during installation is the most convenient way to get the most out of your table. The reason for this is that we setup used billiard tables in most cases, which may not be your case, but since we install used tables on 90% of the time we can safely assume this.
With this in mind, it is safe to say that there is almost a 100% chance that the existing cloth on your billiard table will need replacing in the near future. This is assuming that the current cloth on the above-mentioned pool table is in decent condition.
Based on our experience and expertise, we can salvage the existing cloth on almost any used table we service. However, the pool table felt can only be playable for about a few more months.
If you want to get the most out of your new pool table or perhaps if you want the felt to meet your decorative needs. The setup of your table is the ideal time to also take care of your pool table recovering. Doing this will not only save valuable time but it will also save you money.
Additionally, given that your billiard table is in pieces, this can be a great opportunity to have your billiard table inspected for any type of pool table repair that needs immediate attention.
Pricing your pool table assembly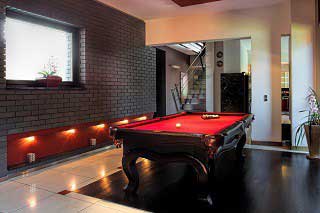 The pricing of your pool table assembly is dependent on particulars and also the circumstances surrounding the assembly. This information is necessary to provide an accurate quote when you contact us.
We are aware that sometimes having all the information to identify your table is not possible. No need to worry, we can help you figure those out when you call.
We may ask for a few photos of the pool table itself. There are special circumstances that apply to specific tables, such as antiques or one-piece slate top tables.
In some cases, we will not be able to move a single slate top billiard table because of liability issues. Something else that is worth mentioning is the fact that pool table repairs are not mentioned by the sellers.
Please keep this in mind so that you can verify if you need a pool table repair taken care of. This will ensure that you get the most out of your billiard table.
We understand that the pricing of your pool table assembly or any other pool table service is a primordial step in your decision-making process, with this in mind, we have put together information regarding costs. This can be very beneficial for you to go over so that you can truly figure out the cost to move a pool table.
Having this information before contacting us will give you a head start on your job:
Size of pool table we will be installing
Is the pool table in the room or will we take it up or downstairs?
Is your cloth in good condition or would you like to change it?
Is this pool table a 3 piece or 1 piece slate?
Does the table have a drop pocket build or a ball return system?
Further details to keep in mind when getting ready to schedule your pool table assembly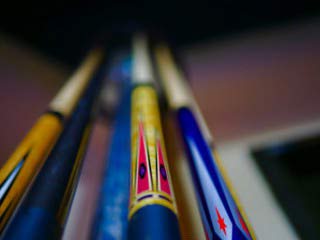 There may be additional fees if we need to negotiate the move of your pool table over an excessive number of stairs or turns. This is assuming the table is not already in the game room where you want it assembled.
If your pool table turns out to be a single slate top, we definitely need to know the stair situation. Especially if there are any sharp turns if stairs are going up or down.
These tables are very heavy and sometimes we will not be able to move these types of tables.
We strongly recommend that you measure the size of the room where you want the pool table setup, if it's helpful, feel free to check out our pool table sizes guide. This is very helpful if you are not yet sure which size of a table will fit in your room.
The ABIA guarantees all of our pool table installations. The guarantee covers the leveling and quality on all applicable pool tables for an entire year after service.