Do you need to move or service your pool table? Look no further, the SOLO® Pool Table Movers can get you taken care of. Give us a call now!
Professional billiard services performed by experienced Pool Table Movers in Asheville, NC.
Guaranteed in writing by a national organization
We are the only organization in the area that offers 7 days per week support for our customers with the most technologically advanced systems in use today. Call our team of professionals to get your free quote to move or service your pool table and also if you only have general questions. Your satisfaction is what has made us the largest and most reliable company in the billiard service industry.
Pool Table Movers in Asheville, NC.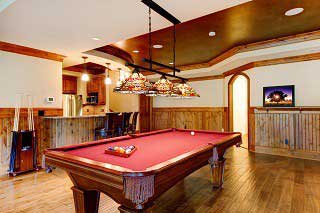 The SOLO® Pool Table Movers in Asheville North Carolina offers certified professional billiard table services. These services include but are not limited to the following:
Complete pool table moves
Refelting of an already setup table
Complete move within the same home
Proper disassembly of your table for moving or storing purposes and transportation to storage.
Professional pool table installations with precise level, and recovering at the time of assembly using high quality felt that we can also provide. We handle everything from start to finish.
Should you ever ask yourself the following question; Where can I find a skilled and reliable pool table movers near me? The Pool Table Movers SOLO® Billiard Services has your back! You can rest assured that your pool table will be handled by a team of skilled pool table movers with many years of experience in the billiard service industry and the backing of the American Billiard Installers Association.
We move pool tables in homes, businesses, and even garages! If you need the job done ASAP or are working with a deadline, please call in at your earliest convenience. Our schedule fills up very quickly and we need to iron out the details in order to get the process started.
Are you still looking for the right table? Visit our classifieds section and find the perfect pool table for you, in there you can find local pool tables for sale.
If you happen to live in a different area of the state and the question of "Where could I find experienced pool table movers near me?" crosses your mind. We can get you taken care of, as we also service Greenville, Forest City, Morganton, Black Mountain, Hendersonville, Waynesville, Weaverville, Woolsey, Lenoir, Hickory, Rutherfordton, Shelby, Pickens SC, Laurens SC, Union SC, Gaffney SC, Mauldin SC, Spartanburg SC, Johnson City TN, Sevierville TN, Bristol TN, Newport TN, Kingsport TN, Greeneville TN, and much more around the area.
Why should you use experienced pool table movers to service your billiard table?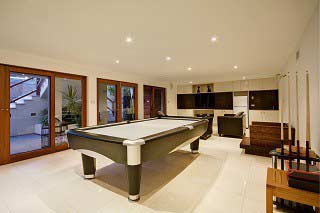 We take pride in the quality of our workmanship, we have years of experience servicing pool tables and we have seen it all.
Based on this experience we understand that the most important aspect of our job is your satisfaction.
With this in mind, please be aware that there are billiard technicians out there that claim to have the expertise and yet their practices do not correlate to their claims.
We understand that like all things in nature, things just don't go as planned. However, you can rest assured that if anything related to our work goes south we will take care of it at absolutely no charge.
We are the only company in the area to back up their work with a written guarantee issued by a National Organization. There have been many where customers decided to go with a low-priced service provider only to be rescheduled, have their job canceled, or the billiard table and/or property in the residence damaged by an installer with little no experience. Please consider this when deciding on your service.
Pool Table Installers Backed by a National Organization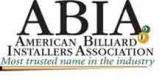 The SOLO® Pool Table Movers in Asheville have the exclusive backing of the American Billiard Installers Association. This is the only national organization that is currently raising up the service standards within our industry.
The service guarantee we provide for our services has been issued by this organization and we are obligated to stand by it. Should there be any leveling or installation issues after the service? No need to worry, we will come back and fix said issues at completely no charge.
We also warrant the quality of the felt used on pool table recovering services carried out. In this respect, should there be any tears, rips, or manufacturers defects on the felt we use, we will also come back and fix or replace the felt at completely no charge.
These are just a couple of the many benefits when you choose the SOLO® Pool Table Installers. Taking this into account, you can expect your billiard table service to be carried out by professionals.
We understand that tables are of high value and some can mean very much to our customers, which is why we treat them with the utter care that they deserve and are covered accordingly.
The SOLO® Pool Table Installers are skilled in all types of pool table services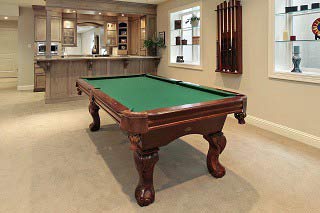 Our pool table installers are trained and qualified to handle all types of billiard services. From pool table installations with precise leveling to refelting your table with high-quality material, we can get you taken care of.
Below we briefly detail the different pool table services that the SOLO® Pool Table Installers of Asheville can help you with.
Professional pool table installations:
Expert pool table setup with precise leveling. We install new and used pool tables all over the Asheville area. We come to your home, un-crate as necessary, cover rails and professional level all 3 pieces of slates using precise leveling equipment.
Pool table recovering:
If you want new cloth put on your table at the time of installation, we need to know the playfield size of the table, type of material, and color to make sure we can accomplish the service. You can choose from over 30 different colors of pool table felt. We only use high-quality cloth to ensure a superior pool table recovering service every time.
Disassembly and move to storage:
We will break down your table or move it from storage facilities, your garage, or just another room in the house. If you need carpet laid do not take the risk of damaging or hurting yourself!
Complete move within your home:
Complete billiard table moves within the home are usually needed when you are replacing the flooring where the pool table sits. The job involves the proper disassembly and relocation of the pool table pieces to on-site storage. Once the flooring service is complete we will come back, relocate the pool table to its original location and install it.
Pool Table Repairs: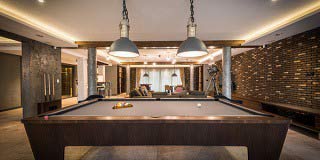 Do you need to have a pool table repair taken care of? We can help too! Our team of professional pool table movers will make sure you are taken care of either it is a residential or commercial service. We are well trained in our area of expertise.
We will also note that we provide a professional disassembly and in most cases, we can salvage the existing cloth if in good condition. This means that if you are happy with the current pool table felt we can reuse it. We handle everything from start to finish.
Furthermore, we have put together useful information regarding all the aspects considered to determine the cost to move a pool table. This can help you make an informed decision before you buy a pool table and even if you already purchased your table, this can help clear any doubts or questions you may still have.

SOLO® Pool Table Movers of Asheville is backed by the only national organization in our industry. We offer an exclusive 1-year service guarantee IN WRITING and issued by the American Billiard Installers Association.